CARL
Distilleries
artisan distillery systems



For the artisan distiller, a meticulously custom-crafted distillery system works like a fine-tuned instrument that allows full expression of his or her art.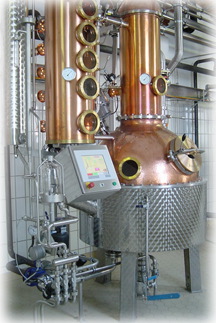 Many of the world's most innovative and renown distillers choose
CARL
Distilleries. Our stills are highly appreciated not only for their brilliant engineering and craftsmanship, but also for their beauty and longevity. Ultimately, their easy of use, reliability and flexibility gives the distiller complete freedom of expression. As superb pieces of industrial design,
CARL
Distilleries offer lasting beauty, incomparable responsiveness, outstanding investment value, and a pride of ownership unique to CARL.

In designing your
CARL
Distillery, we follow three guiding principles:

• meet our customer's specific production needs
• make no compromise in quality
• always to improve our leading technology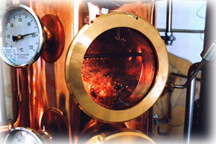 The traditional craftsmanship in these fine 'instruments' is complemented by constant innovation. Each CARL Distillery incorporates patented features and processes such as CARL's Aroma Plates® in our columns.

CARL
Distilleries – meticulously custom-crafted in the 'artisan spirit.'



b&d technologies is the Americas office for CARL Distilleries and
Jacob CARL Brewhouses
. Combined with our technical know-how, we offer you comprehensive solutions for the full scope of custom-built CARL Distillery Systems, from a small pot still to complete turn-key installations.


Contact us
!
We look forward to discussing your unique distillery project requirements.
.